HAUPPAUGE OFFICE
325 Rabro Dr
Hauppauge, NY 11788

Mon – Fri . 9:00am – 5:00pm
ABOUT YOUNG EQUIPMENT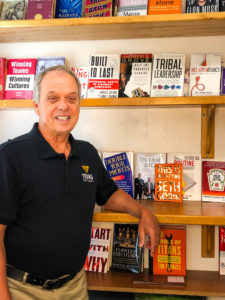 In 1978, Young Equipment was founded by our CEO, Richard Young.
What started as a one-person business repairing lockers for schools on Long Island has now grown to a full-service solutions company. Family owned and operated; Young Equipment proudly services schools, hospitals, libraries, municipalities, and small businesses in New York City, Long Island, and Westchester County. We design and install grandstands, bleachers, audio/visual and lighting, IQ Blackboards, furniture, gym wall padding and other gym equipment, bathroom partitions, playgrounds, synthetic turf and of course lockers. We do it all.
Young Equipment stands by our customers and offers service and repair options, even if our team did not execute your project. We also take your safety very seriously and provide inspections. If you would like more information about service and/or inspection, please contact us.
Let us be part of your solution.